For all fans, breeders and riders of Asil Arabians. (Not all events have been scheduled as of yet so come back and check once in a while! For detailed program refer to the organizers.)
A must for you as breeders and riders of Asil Arabians. It pays to take part: participate as riders, exhibitors, supporters, helping hands or visitors. Without our contribution such events are not possible.
Für alle Fans, Züchter und Reiter asil-arabischer Pferde. Es lohnt sich, dabei zu sein, als Teilnehmer, Helfer, Aussteller oder als Zuschauer. Ohne unser Engagement sind solche Veranstaltungen nicht möglich.
Corona-bedingt fallen auch in diesem Jahr viele Veranstaltungen rund um den Globus aus. Wir werden versuchen stattfindende Veranstaltungen hier für alle Interessierten aufzulisten. BItte informieren Sie sich vor der Anreise über Hygienevorschriften und Regelungen der Organisatoren und der gastgebenden Länder.
Ausgewählte Distanzritte in Deutschland 2022/Selected Endurance Events in Germany 2022
Da wegen der Corona-Pandemie immer noch Einschränkungen bei Veranstaltungen bestehen, möchten wir für die noch stattfindenden Ritte in Deutschland auf die Webseiten
Hier finden sich alle wesentlichen Informationen. Vom Schnupperritt über kurze Einführungsritte bis zur Langstrecke wird alles geboten, was für Reiter und Fahrer von Asil Arabern interessant sein könnte.


Folgende Veranstaltungen von und mit Mitgliedern, Züchtern und Reitern Asiler Araber internationaler Blutführungen könnten Sie besonders interessieren: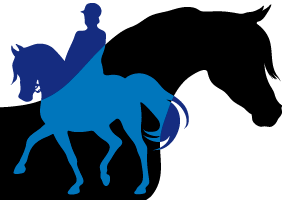 8.-9.7.2023 Arabian Horse Days, Ströhen, Germany
5.-6.8.2023 Arabian Futurity, Ströhen, Germany
12.-13.8.2023 Egyptian Event Europe, Vichy, France
24.-27.8.2023 Sport Championships - European, Austrian, Masters, Newcomer, Wiener Neustadt, Austria
22.09.2023 German National Championship, Aachen, Germany
23.-24.9.2023 All Nations Cup 2023, Aachen, Germany
International events of interest:
1.-3.2.2023 Khouzestan Cup Khouzestan, Iran
9.-10.3.2023 Egypt Arabian Horse Championship, Rabab Stud, Egypt
6.-7.4.2023 Bahrain Breeders' Show, Sakhir, Bahrain
09.03.2023 Specific Origin Show Egyptian horses, Jericho, Palestine
05.05.2023 Specific Origin Show Egyptian horses, Jericho, Palestine
3.-4.6.2023 Vesuvio International Straight Egyptian Event, Ottaviano, Italy
1.-3.9.2023 8th Italian Egyptian Event Bergamo, Italy
21.-23.9.2023 Late Mrs. Mary Gharagozlou Breeders' Cup, Tehran, Iran
5.-7.10.2023 Rabab Arabian Horse Championship Rabab Stud, Egypt
7.-8.10.2023 Campionato Italiano Straight Egyptians, San Giovanni di Marignano, Italy
9.-10.11.2023 El Zahraa 24th National Show, El Zahraa, Egypt

11.-12.11.2023 El Zahraa International Championship, El Zahraa, Egypt

22.-24.11.2023 IRI Asil Horse National Championship, Khouzestan, Iran
29.11.-2.12.2023 Saudi Arabian Horse Festival (Ubayyah), Riyadh, Saudi Arabia

6.-9.12.2023 World Arabian Horse Championship 2023, Qatar
13.-16.12.2023 KAAHC A Show Dirab, Riyadh, Saudi Arabia
For more international shows and sports events of interest for breeders and owners Asil Arabian horses please refer to
www.ecaho.org
for further information and for news on changes of dates or cancellations.