For all fans, breeders and riders of Asil Arabians. (Not all events have been scheduled as of yet so come back and check once in a while! For detailed program refer to the organizers.) A must for you as breeders and riders of Asil Arabians. It pays to take part: participate as riders, exhibitors, supporters, helping hands or visitors. Without our contribution such events are not possible.
Für alle Fans, Züchter und Reiter asil-arabischer Pferde. Es lohnt sich, dabei zu sein, als Teilnehmer, Helfer, Aussteller oder als Zuschauer. Ohne unser Engagement sind solche Veranstaltungen nicht möglich.

Besondere Veranstaltung: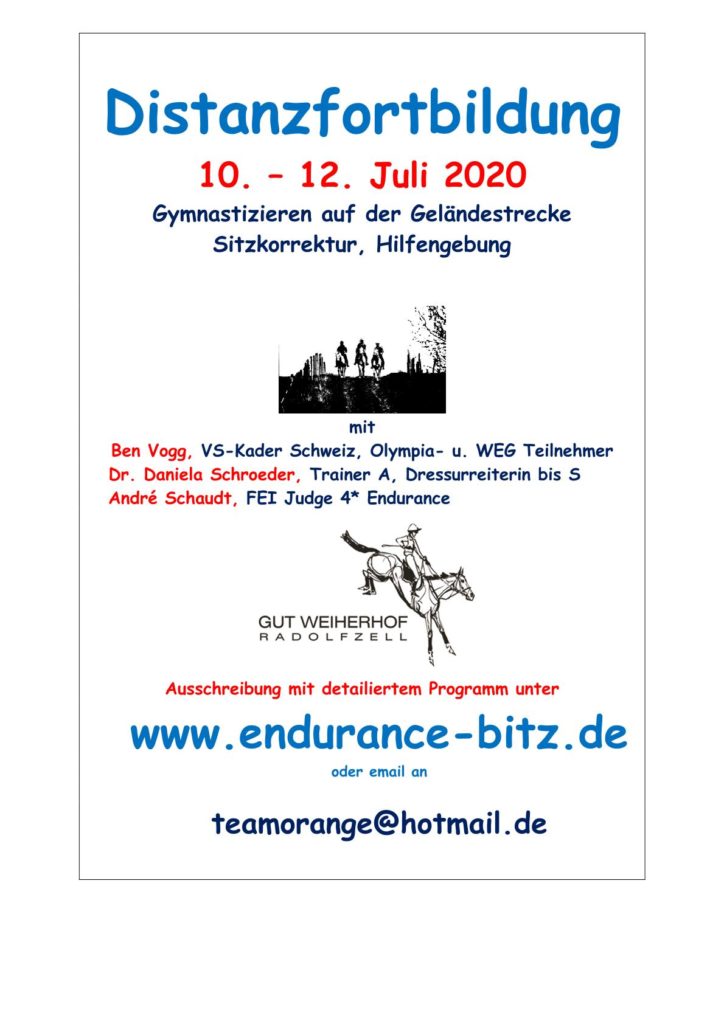 Ausgewählte Distanzritte in Deutschland 2020/Selected Endurance Events in Germany 2020
Da wegen der Corona-Pandemie die meisten Distanzritte abgesagt wurden, möchten wir für die noch stattfindenden Ritte in Deutschland auf die Webseiten
www.distanzreiten.com
und www.vdd-aktuell.deverweisen. Hier finden sich alle wesentlichen Informationen. Vom Schnupperritt über kurze Einführungsritte bis zur Langstrecke wird alles geboten, was für Reiter und Fahrer von Asil Arabern interessant sein könnte.
Folgende Ritte werden von Mitgliedern oder unter Schirmherrschaft unserer Mitglieder organisiert bzw. sind von besonderem Interesse für Asil Araber-Reiter: